April Calvert City Council Highlights
John Ward, the City Administrator, is working on the 2022-23 Fiscal Budget. Council Members were asked to reach out to John with ideas for the coming year.
Each department is working on its budget and incorporating the strategic plan.
City Councilmember, Neeta Hale, mentioned the need to develop a plan for the bank building. Mayor Gene Colburn suggested creating a small focus group.
The Spring Cleanup has been rescheduled for September 17 and is now a FALL Clean-up from 8 AM – 12 PM due to scheduling conflicts.
Calvert City Public Works Report
The drainage project at City Hall is almost complete, weather permitting
Two service trucks have been received and they are installing the beds and radios
The detention basin on Cedar has been at a standstill due to the wet weather
Paving and fencing bids have been received for the pickleball courts
Quotes are being collected for painting the pickleball courts
As soon as the ground dries up, the playground equipment will be installed at Old Park
The new single-track Mountain Bike trail is waiting for dryer weather before moving forward. Lumber was purchased for small bridges to be built. Steve and Dache Moneymaker are doing a great job of designing and building the new trail!
Calvert City Marketing and Business Development Report
The winner of the Youth Voice Writing contest is Cameron Sullivan of Paducah, KY.
The Airport Open House on April 8 was a great success! Thank you to the community for coming out and supporting this partnership!
Men's League begins on April 12 at the Country Club
Kentucky Lake Chamber of Commerce is hosting a meet the candidate's breakfast at 8 AM at the Marshall County Public Library
 April 22 is the Earth Day Party from 8 AM – 12 PM at Kentucky Dam Village Sustainability Center. Paint a birdhouse, get a free tree, make your own wind chimes, and enjoy live folk music!
April 23 is the Hoppin' Shoppin' Arts and Craft Show at Lakeland Event Center from 9 AM – 12 PM
April 29 is the deadline to nominate your yard or your neighbor's yard for Yard of the Season!
The first-ever Homegrown Tomato Contest will begin on July 1. The city has partnered with Holly Nursery to see who can grow the BIGGEST tomato! Judging is based on weight and there will be more information to come!
If you would like to nominate someone for Citizen of the Quarter, now is the time!
Click here for more info! 
We are accepting vendors for Food Truck Friday which begins May 6 and Ameribration on July 1. Email btravis@calvertcityky.gov for more info.
Kites over Calvert is on May 7 from 1 PM – 3 PM in Doctors Park
A resolution was passed by the council to form a partnership with the TN RiverLine. This is the last qualification in stage 1 of becoming a TN RiverTown.
Calvert City Utility Department
Calvert City Fire Department
Calvert City Police Department
The next scheduled meeting is May 9 at 5:30 PM at Calvert City Hall.
Like and Subscribe to Calvert City's Youtube Page to tune in LIVE online!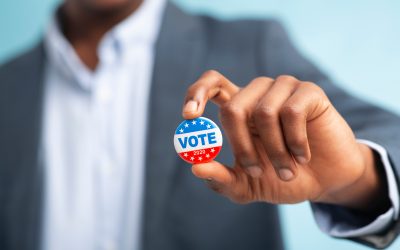 The primary election will be held on May 16. Marshall County has established seven voting centers across the county. Rather than requiring citizens to cast their vote in an assigned precinct, registered voters may cast their ballot at any of these locations, making...