Drop us a line.  
We're Here for You!
Calvert City is committed to supporting local businesses. Well suited for commercial and industrial developments by virtue, we're a progressive and promising city for residents and businesses alike.
Located off of I-69 and I-24, we offer diverse real estate options for industry, franchises and start-ups. We're committed to an aggressive economic development agenda that includes retaining and expanding existing businesses, attracting new quality businesses, and marketing available land for business attraction.
Recent investments in growth-enabling infrastructure make Calvert City an attractive place to live, work, and play. We are happy to help you find the location or local expertise you need. For more information, contact Calvert City's Business Development staff: Blair Travis, btravis@calvertcityky.gov, 270-395-7138.
Business Recognition Program
Calvert City launched the recognition program to spotlight local businesses and individuals that add value and pride to our community.
Calvert businesses bolster the economy, provide quality jobs, and most importantly, create community and culture. Through the Calvert City Recognition Program, we can give due credit to the remarkable contributions these businesses have given our city.
The program will celebrate businesses that:
– are leading the way and selflessly adding to the richness of our city.
– enhancing the quality of life for our residents.
– have the best interest of our community in mind.
While we know there are many businesses giving back to the community every day, one business will be recognized every quarter.
Average Daily Commute Time
Lubrizol Advanced Materials, Inc.
Sekisui Specialty Chemicals
Wacker Chemical Corporation
Calvert City has access to fast and reliable broadband connections, strong wireless coverage, and free public WiFi in all public parks. Nearby Murray State University and West Kentucky Community and Technical College produces very skilled graduates each semester in the fields of Computer Information Technology and other information technology (IT) degrees. The low cost of living in the area attracts competent and qualified IT workers from larger municipalities around Calvert City including Nashville and St. Louis.
We love to talk tech in Calvert City. If you have any specific questions about technology and infrastructure available within the city limits, please contact us at info@calvertcityky.gov.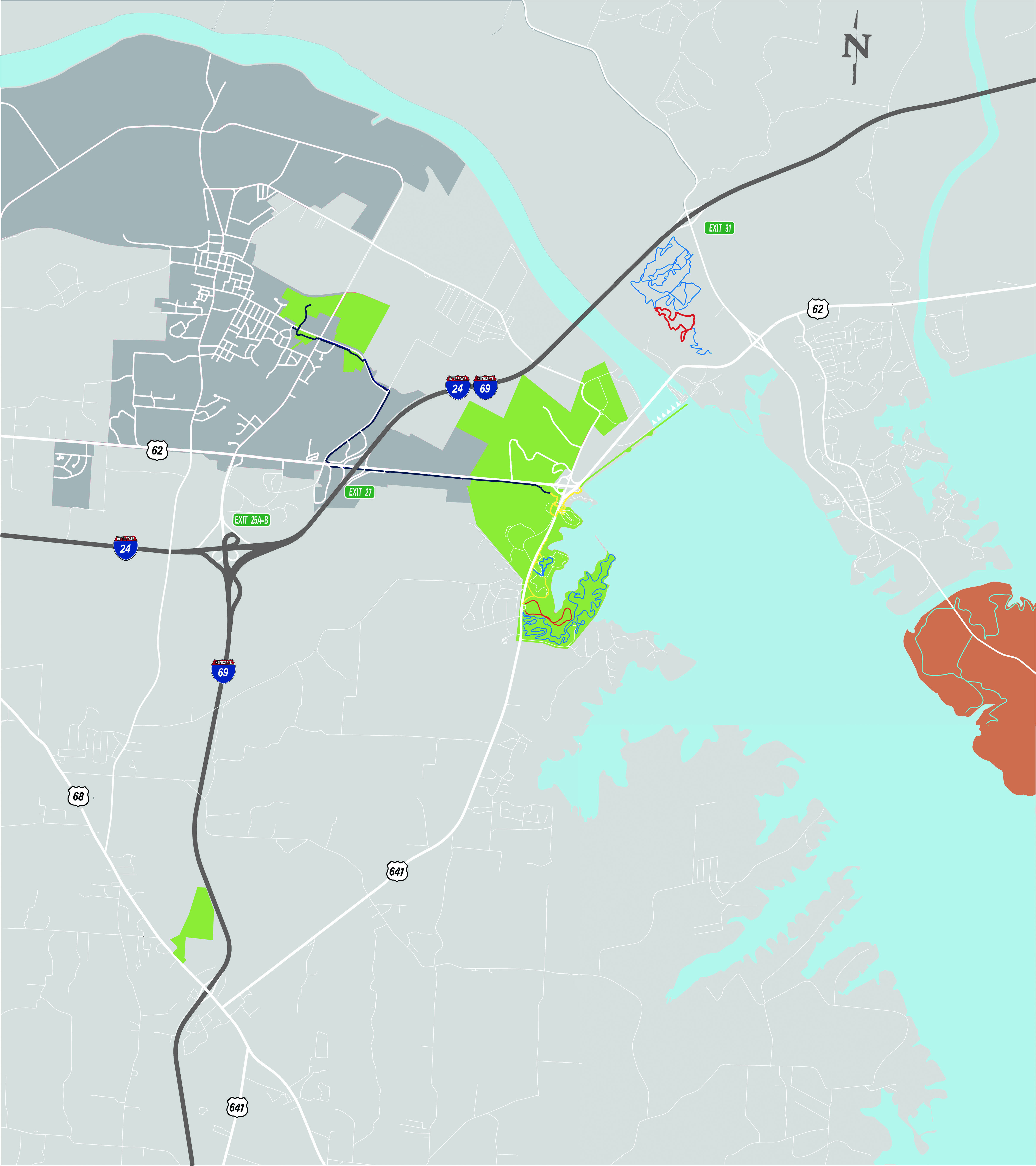 Calvert City is conveniently located just a days drive from 70% of the United States major cities. We're bordered by Kentucky Lake, the Tennessee River, I-24, and I-69. 
Louisville – 3 hours
Lexington – 3 1/2 hours
Nashville – 1 1/2 hours
St. Louis – 3 hours
New Orleans – 9 hours
Atlanta – 6 hours
Chicago – 5 1/2 hours
We have a pro-business environment in Calvert City. We know the stress of locating to a new place and we want to make your transition seamless. The Planning Commission develops, periodically updates, and manages the City's Comprehensive Plan, zoning ordinance and subdivision regulations with the assistance of the City Attorney and City Administrator. Emphasis is placed on growth and development of the City in an orderly fashion, while considering changing or emerging trends within the City.
If you're planning to construct, alter, change the use of a structure or land, a zoning compliance is required. Individuals wishing to excavate or work in the city right of way must obtain an excavate permit.
Please contact City Hall at (270) 395-7138 to determine if your project requires a permit. Find that permit here.
All applications for alcohol beverage control license will require a conditional use permit. Find that permit here.
Work Ready Community Certified
A Kentucky Work Ready Community certification is a measure of a county's workforce quality. It is an assurance to business and industry that the community is committed to providing the highly skilled workforce required in today's competitive global economy. We are committed to providing skilled labor to all of our Calvert City businesses. For more information on what it means to be a certified Work Ready Community, click here. 
Marketing and Business Development
The goal of Calvert City is to provide a seamless environment in starting a business or assisting with relocation.
We want to meet you! Call City Hall today and schedule a meeting with Blair Travis, Director of Marketing and Business Development.
(270) 395-7138  btravis@calvertcityky.gov
Social Media is one of the quickest ways to learn the latest news in Calvert City. You can find us on Facebook, Twitter, and Instagram. 
Beginning in 2020, the City will launch its first issue of Your City News. This newsletter will be packed with information about upcoming events, city news, business accolades, municipal programs and important seasonal reminders. To receive this newsletter, SIGN UP HERE
We value every business and appreciate the contributions they make to our community. We hope to be a resource, whenever possible, to help strengthen and grow local businesses.  There's a reason industry thrives in Kentucky. The cost of doing business is the third-lowest in the nation. Here is a list of some of our key partners.
Can't Find What You're Looking For?
GET IN TOUCH WITH US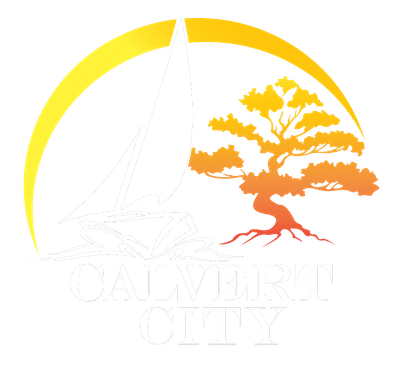 CONTACT INFORMATION
861 E 5th Avenue
Calvert City, KY 42029
Mon–Fri: 8:00 a.m. - 4:00 p.m.
Sat & Sun: Closed
CONTACT INFO
861 E 5th Avenue
Calvert City, KY 42029
Mon–Fri:
8 a.m. - 4p.m.
Sat & Sun: Closed
© 2019 Calvert City. All Rights Reserved.