Whether you're looking for outdoor adventure or peace and quiet, we've got just the thing.
Blending a rich history with a stable economy and outdoor adventure, Calvert City is an excellent place to work, live and VACATION! Don't take our word for it. Experience it yourself.
FOOD
You'll be happy to find casual family owned restaurants all over town. Whatever your taste, restaurants in Calvert City are the perfect place to have fun and eat well.
Lodging & Camping
Calvert City is a safe and family friendly city. Our lodging is conveniently located less than four miles from Kentucky Lake and other family friendly amenities.
ATTRACTIONS
Get outdoors and enjoy the many attractions our region has to offer.
Trails
Calvert City's mission is to promote and enhance an active lifestyle. Spend the weekend with us to experience it yourself.
Fishing Guides & Annual Events
Here is a list of annual events and local fishing guides to help plan your stay on Kentucky Lake!
J-MACK BBQ received the Small Business Administration 2019 Kentucky Rural Small Business of the Year and The Kentucky Pacesetter Award. After traveling, competing and winning BBQ contests, Jay and Michelle decided to settle down right here in Calvert City. Whether it be Tator Tuesday, ribs, or old fashion BBQ, J-MACK will not disappoint!
Cracker barrel old country store, inc.
Cracker Barrel Old Country Store, Inc. is an American chain of combined restaurant and gift store with a Southern country theme. Right off the interstate and close to our hotels, it's a great place for breakfast, lunch or dinner!
The Waffle House menu offers a variety of foods, with a breakfast focus and features signature meals along with America's best brands. The taste, quality and portions of the meals ensure customers receive a great value for their money. Menu favorites include Bert's Chili and Lib's Patty Melt along with hashbrowns served eight different ways.
Open 24 hours a day, 365 days a year.
With daily specials, this roadside diner offers the true taste of the south. Early risers gather for a delicious breakfast menu and if you're brave enough, order "The Big Mike." Open for breakfast and lunch, amazing food and affordable prices, it's worth a visit.
Locally owned and operated, Mama D's is a full-service Italian Restaurant, with an eclectic menu that features authentic Italian flare. Lunch and dinner specials, it's certainly one of our town favorites.
Since 2009, Los Tres Amigos has been serving authentic Mexican cuisine. Offering a traditional Mexican entree or something more contemporary, every meal is always fresh and made to order. Join Los Tres Amigos for tacos, nachos, burritos, or other authentic dishes and pair it with a beer, margarita or soft drink.
Dine in/take out, or swing by for lunch for the daily lunch buffet, it's worth it! China Wall is right in the heart of Calvert City. It's a very popular stop for lunch breaks because it offers quick service, affordable prices, friendly service and a variety of choices.
Located at Kentucky Dam Village State Park, this is the perfect place to stop, stretch your legs and enjoy beautiful views of Kentucky Lake. Serving breakfast, lunch and dinner, this place will for sure not disappoint. If you're lucky, you'll catch one of their popular buffets and then walk it off one one of the close-by walking trails.
Of course Food Giant is your first stop for groceries, but they serve quite the hot plate during lunch and dinner. Anything from fried chicken to meatloaf, they've got you covered for a quick and affordable southern meal.
Southern Fried & Sweet Tea
Family owned and operated, this dive is a Calvert City favorite for many. It features all your favorite southern food with a twist. Also, inside is Tiny Cakes Emporium, to fix your sweet tooth!
Visit them on Facebook!
Quality Inn in Calvert City is newly renovated, clean, safe, has an outdoor swimming pool and is pet-friendly. Not that we're bragging, but the Quality Inn in Calvert City has since been named the #1 Quality Inn in the state of Kentucky and ranks in the top 20 in the United States! Comfy beds, affordable room rates and right off the interstate makes this a great choice whether you're visiting or just traveling through our city.
The Days Inn in Calvert City is right off the interstate with a large parking lot for boats while you're visiting Kentucky Lake. Newly renovated rooms, affordable prices and the perfect location to the multi-use walking trail which runs all the way to Kentucky Lake! Be sure to check out the hot breakfast before you head out on the water or enjoy a day in at the outdoor swimming pool. You'll enjoy the friendly staff and the convenient location.
Kentucky Lake Inn is just two miles from Kentucky Dam Marina. Recently renovated, this fisherman Inn is conveniently located to restaurants, I-24 and Kentucky Lake. Hop on the Calvert City Greenway trail and ride to Kentucky Dam trails or the 8-mile Bo Beckett Trail.
Kentucky Dam Village STATE RESORT PARK
Kentucky Dam Village State Resort Park is located directly on Kentucky Lake. The Village  accommodates conferences, reunions, receptions or meetings of any size in a beautiful location. Each lodge room offers a private balcony with pristine views of Kentucky Lake. Onsite marina, dining, 18-hole golf course and free airport shuttles are provided. 1-3 bedroom cottages are also available for rent.
AmeriVu is just two miles from Kentucky Lake. Simplify your travel by staying at this pet-friendly AmeriVu. It's conveniently located near I-24 and is currently undergoing renovations. AmeriVu is easy to find, easy to book and easy on your wallet.
Wildflowers Farms is located just 15 minutes from Kentucky Lake, 20 mins from Paducah, and 15 minutes from I-24. Offering a warm welcome in a peaceful country setting secluded yet convenient to outdoor recreation and shopping it's a perfect getaway from everyday living. Available for weddings, bird watchers, and especially for those that need a quiet place to get away from it all.
Kentucky Dam Village Campground
Kentucky Dam Village Campground is conveniently located from I-24. Select sites offer 50 amp electrical hookup, bathhouses, bird watching, fire rings, and grills. To reserve your space, visit the website.
Cypress Lakes RV Park has it all! Water/electric full hook up, plenty of trees and shades with level camp sites, main bathhouse with private bathrooms and showers, swimming pool, three private fishing lakes a game room and so much more! Visit their website for more information. 
Kentucky Lake KOA is a place to rest your road-weary bones in a country setting just 1 mile from I-24 and 3 miles from Kentucky Lake. Amenities included shaded camp sites, cabins, a seasonal pool, 50 amp service, Wi-Fi, and a private lake. For more information, visit their website. 
Calvert City's mission is to promote and enhance an active lifestyle. All three of our parks have paved and lighted trails located conveniently off the Calvert City Greenway. Building an active culture and an all-inclusive community takes time and we're getting there!
The Calvert City Greenway runs from 5th avenue in the heart of Calvert City to Kentucky Lake with four paved multi-use loop trails and an eight mile single track loop trail. Here in Calvert City, we think regionally, with hopes of connecting Calvert City, Grand Rivers and Cadiz by trail system. Stay in Calvert City and spend a long weekend with us biking, hiking or running. A map of Calvert City's trail system can be found here.
Bo Beckett Loop Trail is located in Calvert City.  This 8 mile single loop trail featuring tight turns and views of Kentucky Lake and Kentucky Dam Marina and is conveniently located in Kentucky Dam Village State Park.
Land Between the Lakes North/South Trail
The north-south trail is a 58-mile point to point trail spanning the entire length of Land Between the Lakes and just 7 minutes from Calvert City. It intersects several roads that offer loop opportunities and access points to hike or bike trail sections. Overnight camping is permitted and an Overnight Backpacking Permit is required. Be sure to stop by Wood-N-Wave Bicycles and Watersports and introduce yourself to the owners, it's more than just a bike shop.
Wood-N-Wave Website
For more information visit Land Between the Lakes National Recreation Area. 
Visit Website
Hammond Creek Trail is just a 15 minute drive from Calvert City. HCT includes 8 miles of single-track trail for hiking and biking. The trails are diverse and offer easy to challenging loops following the Hammond Creek bed offering great views of the creek and limestone rock formations
Livingston County Trail is just over the Tennessee River roughly 8 miles from the center of Calvert City. Work on extending this trail system is underway and we look forward to the expansion completion. The Blue Trail follows a ridgeline then opens into a field with views of the Cumberland River. Ride through an old cemetery and climb another ridge before descending to the parking area. The Green Trail is a three-mile bike trail.
Central Hardwoods Scenic Trail
Central Hardwoods Scenic Trail is a 30-minute scenic drive from Calvert City. The trail runs parallel to US Hwy 68/80 and is an 11-mile long connecting multi-use double track trail connecting Kentucky Lake and Lake Barkley.
Canal Loop Trail, roughly 11 miles from Calvert City has a series of connecting trails providing hikes or rides ranging from 1.5 miles to 14 miles. One of our most popular trails in Land Between the Lakes, it offers spectacular lake views. The trail is single track with rolling hills and trail elevation changes of 80 feet.
Grand Rivers Walking Trail
Grand Rivers Walking Trail runs parallel to Commerce Street and follows an old train route through Grand Rivers, KY. Just over 8 minute drive from Calvert City, Grand Rivers Walking Trail is 2.18 miles and wheelchair accessible. Sites along the trail include Grand Rivers shopping and dining with several historical markers.
Kentucky Dam Village Golf Course
Kentucky Dam Village Golf Course is a champion style par 72 designed by notable course architect Perry Maxwell. Playing 6704 from the back tees, the terrain is gently sloping and offers a driving range, practice green, on-site lodging and club rentals. Group Golf Packages are available.
Kentucky Lake offers ample activities for the outdoor enthusist. Daily rentals include kayaks, jon boats, pontoons, houseboats, and paddleboards from Kentucky Dam Marina. If you're looking to reel in a moster bass, work on your tanlines, or become one with nature, Kentucky Lake has something for everyone.
To plan your Kentucky Lake vacation, visit their website.
Calvert Drive-In opened during the early days of America's drive-in boom back in 1953 and is still going strong. With capacity of 400 cars, Calvert Drive-in provides a blast from the past. People of all ages enjoy kicking back watching a movie while digging in to a famous drive-in cheeseburger.
Open April thru September.
KDV SUSTAINABILITY GARDEN
Visit the Sustainability Garden to learn about gardening in a smart and eco-friendly way. This garden gives back to nature by utilizing organic growing methods and provides a peaceful and serene environment for its visitors.
Maggie's Jungle Golf is putt-putt at its best. Enjoy a jungle of fun on this 18-hole putt-putt course and finish the game off with a snow-cone and petting zoo.
Kentucky Shores Family Fun Center and Ziplining
Kentucky Shores Family Fun Center and Ziplining is western Kentucky's affordable family fun center. They offer go-karts, mini-golf, arcade, batting cages, jump zones, rock walls, super slides, paintball and so much more! 
Apple Valley Hillbilly Art & Toyland
Apple Valley Hillbilly Art & Toyland is a one-of-a-kind roadside attraction. Take a walk through wacky punny folk art sculptures and see a collection of over 3000 vintage toys and trains. People from all over the world visit Apply Valley yearly. It's a sight to see.
Kentucky Opry Theatre provides clean family entertainment every weekend year-round. There are all kinds of shows from Bluegrass to comedy in an air-conditioned theatre.
Calvert City Golf
& Country Club
Here in Calvert City, we take pride in our golf courses. Being a small town, we have two award-winning golf courses just 3 miles apart. Calvert City Golf and Country Club is open to the public and ranked as 7th best golf course in Kentucky. Located 2 miles from I-24, the Harold England designed golf course is 6679 yards from the back tees and 3574 yards from the front tees. The par 72 layout consists of sand bunkers, lakes, a natural creek, and a view of the wetlands wildlife.
Here is a list of our favorite guide services for Kentucky Lake:
Brandon Hunter is a professional fishing guide on Kentucky Lake. He fishes for largemouth and smallmouth bass, Electronics training, tournament prep, CPR/First Aid Certified.
Crappie Stomper Guide Service
With over 55 years experience fishing Kentucky Lake for crappie, bluegill, reader, striper, white pass, and catfish. He doesn't go fishin', he goes CATCH'N! For more information click here.
Captain Penrod's Guide Service
Loveless Outdoor Adventures
Captain Kirk's Guide Service
Captain Kirk get's up most every morning, sneaks out of the house, hooks to his boat, and fishes every morning. Been in business since 1994, he fishes for every gam species on Kentucky Lake. For more information, click here.
Kick'n Bass Guide Service
Captain Richard Bay fishes for all species of fish on Kentucky Lake with over a decade of experience in angling for the novice and pro. For more information, click here.
Can't Find What You're Looking For?
GET IN TOUCH WITH US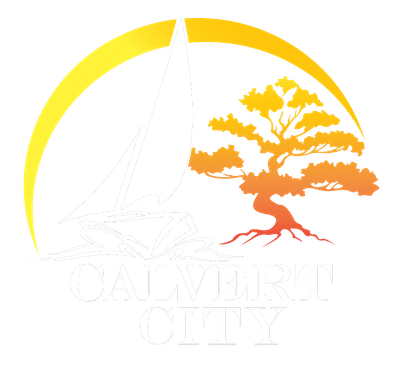 CONTACT INFORMATION
861 E 5th Avenue
Calvert City, KY 42029
Mon–Fri: 8:00 a.m. - 4:00 p.m.
Sat & Sun: Closed
CONTACT INFO
861 E 5th Avenue
Calvert City, KY 42029
Mon–Fri:
8 a.m. - 4p.m.
Sat & Sun: Closed
© 2019 Calvert City. All Rights Reserved.