The Importance of Community Engagement
Calvert City is full of great people and we believe being active is important. Whether it be volunteering, enjoying our trail system, or playing a game of baseball in Doctors Park, we commit because it's our community.
Join a Civic Organization
Calvert City Lions Club
Lions Club International is the world's largest service club organization with a network of 1.4 million men and women in more than 210 countries. Though well known for its successful initiative in vision health, Lions service is as diverse as its members.
Calvert City Lions Club makes a difference by meeting the needs of our community and improving where we live. If you are interested in becoming a Lion, e-mail bdeaton07@windstream.net.
Calvert Area Development Association
Calvert Area Development Association (CADA) is a group of volunteers who strive to plan, organize and develop educational events, and activities that benefit the community while also preserving history. CADA is a non-profit 501(c)3 organization sponsored by the volunteer work and donations of supporters.
CADA organizes most of the events in Calvert City. These core events enhance the economic, aesthetic, and social life of our city. If you're interested in joining, email brittanys@cfsvcs.com
Social Media
Social Media is the quickest way to learn the latest news and share your thoughts on community issues. Find us on Facebook, Twitter, and Instagram. Be sure to check out the community-wide hashtags #mycalvertcity and #calvertview. 
Newsletter
Beginning in 2020, the City will launch its first issue of Your City News. This newsletter will be packed with information about upcoming events, city news, municipal programs and important seasonal reminders.
Parks & Recreation
Get outside and get active at one of our many recreational facilities.
FACILITY RENTALS
Reserve one of our rental facilities for your next event.
PARK PAVILION RENTALS
Celebrate your next birthday or family reunion in one of our park pavilions.
GOLF CART FRIENDLY CITY
We love golf carts in Calvert City and we also love safety. Read more to find out how we keep our city safe.
CONSTRUCTION
 Growth is our number one priority. Let us know before you dig.
VOLUNTEER
Volunteering is what makes a community a strong community. Find out how you can get involved!
CALVERT CITY CITIZENS AWARD
Celebrating trailblazers who are leading the way and selflessly adding to the richness of our city.
Calvert City Civic Center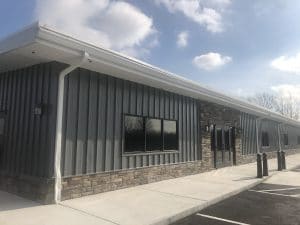 The Civic Center is a 3500 square ft building with in-house sound and a capacity of 365 people. To reserve or view the Civic Center please call (270) 395-7138 or e-mail info@calvertcityky.gov to schedule a visit. Download rental agreement.
Memorial Park Amphitheater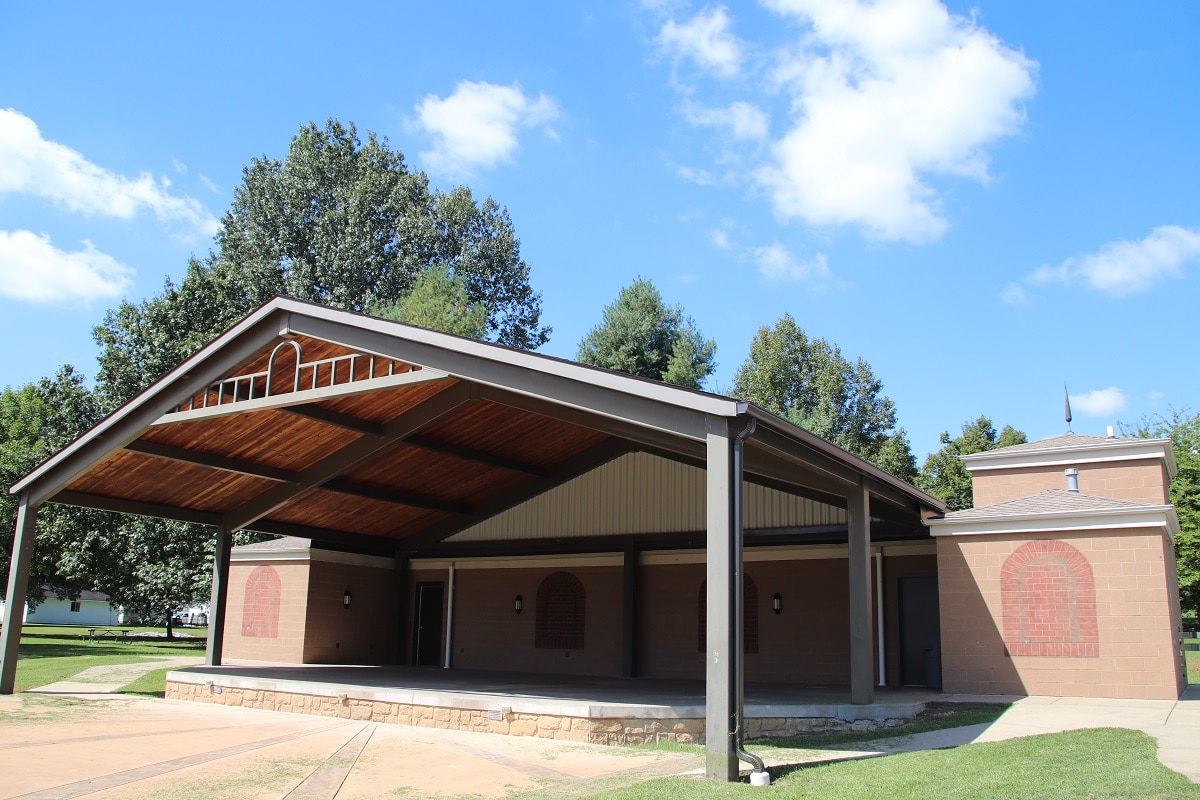 Memorial Park Amphitheater has restroom facilities and electric service to the stage. The stage itself is covered to protect performers from the elements, elevated and approximately 1400 square feet. It is fronted by 4100 square foot decorative concrete skirting.
The Amphitheater is available for rent if used for performance, lectures, weddings, or music. To reserve or view the Calvert City Amphitheatre please call (270) 395-7138 or e-mail info@calvertcityky.gov to schedule a visit. Download rental agreement.
Throughout our parks we have four pavilions available for reservation. There is no charge for reserving a pavilion, but we ask that you please leave the pavilion as you found it. To reserve a pavilion call City Hall at 270-395-7138. Download reservation agreement. 
Golf Cart Friendly City…yeah, you heard that right. You can ride a golf cart anywhere within the city limits. Of course, with being golf cart friendly, rules are in place for the protection of our citizens. View the Golf Cart Ordinance.
All-Terrain Vehicle Operation Rules:
Must be operated by persons possessing a valid operator's license within the City limits on any city street where the applicable speed limit is 25 m.p.h. or less.
A person may operate an all-terrain vehicle on any two (2) lane public highway in order to cross the highway. In crossing the highway under this subsection, the operator shall cross the highway at as close to a ninety-degree (90˚) angle as is practical and safe and shall not travel on the shoulder of the highway for more than two-tenths (.2) of a mile.
A person operating an all-terrain vehicle on a city street under this subsection shall comply with all applicable traffic regulations.
A person shall not operate an all-terrain vehicle under this subsection unless the all-terrain vehicle has at least one (1) headlight and two (2) taillights, which shall always be illuminated while the vehicle is in operation.
A person operating an all-terrain vehicle under this subsection shall restrict the operation to daylight hours, except when engaged in snow removal or emergency road maintenance.
A person shall not operate any all-terrain vehicle upon or within any sidewalk, walking trail or other pedestrian walkway.
We love new construction in Calvert City. It's exciting to see homes being built and expansions and renovations on older homes. If you're planning to construct, alter, or change the use of a structure or land, a zoning compliance is required. Individuals wishing to excavate or work in the city right of way must obtain an excavate permit.
The Calvert City Property Tax is .243. Please contact City Hall at (270) 395-7138 to determine if your project requires a permit. Find that permit here.
Marshall County Building Permits are also required county-wide including the city limits of Calvert City.  Before you dig, remember to dial 811.
Are you interested in getting involved in the city? Email us at info@calvertcityky.gov to be included in the mailing list for volunteer opportunities.
Calvert City Citizens Award
Calvert City recently launched a program to recognize exemplary citizens. This award will celebrate trailblazers who are leading the way and are selflessly adding to the richness of our city. Citizens who through their service and dedication, enhance the quality of life of our residents. We aspire for this initiative to be a catalyst for motivation for citizens to become engaged.
Eligibility:
– Individuals who give back to their community through charitable or civic contributions.
– Contributions that assist in creating a community that residents are proud to call home.
We invite you to submit an online nomination form. The award recipient will be announced at the City Council meeting. While we know there are many citizens giving back to the community every day, one recipient will be recognized Quarterly.
Can't Find What You're Looking For?
GET IN TOUCH WITH US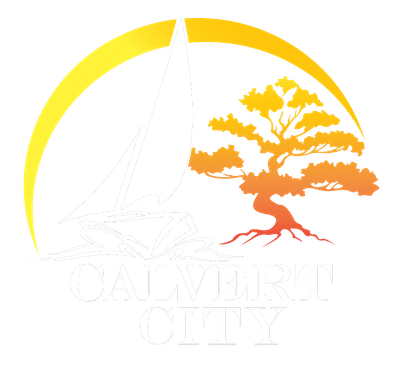 CONTACT INFORMATION
861 E 5th Avenue
Calvert City, KY 42029
Mon–Fri: 8:00 a.m. - 4:00 p.m.
Sat & Sun: Closed
CONTACT INFO
861 E 5th Avenue
Calvert City, KY 42029
Mon–Fri:
8 a.m. - 4p.m.
Sat & Sun: Closed
© 2019 Calvert City. All Rights Reserved.