May 2022 City Council Highlights
John Ward, the City Administrator, is working on the 2022-23 Fiscal Budget. Council Members were asked to reach out to John with ideas for the coming year.
The budget workshop will be held on Monday, May 23 at 5:30 PM
Each department is working on its budget and incorporating the strategic plan.
City Councilmember, Neeta Hale, mentioned the need to develop a plan for the bank building. Mayor Gene Colburn suggested creating a small focus group.
The Spring Cleanup has been rescheduled for September 17 and is now a FALL Clean-up from 8 AM – 12 PM due to scheduling conflicts.
Currently the siren system is initiated by 911 and goes off if there is a thunderstorm in Marshall County. They are looking at changing that procedure so it is more accurate to the area and is based on the National Weather Service. Calvert City has an emergency app called CODE Red. It is very accurate and important that you register for the free service. Click here to sign up. 
Bids were received for replacing the bridge across Cypress Creek. $600,000 was budgeted for the year and the bids were nearly double. The bridge is still safe. Replacing the bridge was being proactive, and it was decided to leave the bridge as is and deny bids until prices come back down. 
Council Person Neeta Hale asked to add $100,000 into the budget for next year to be used as grants for emergency services to the community as well as for housing improvements grants. 
Mr. Steve Freeman reached out to the council and asked for help regarding the amount of water flowing down 5th Ave and going to his farm. It his beyond his abilities to maintain the water and he asked to have a conversation about how the council and himself can work together to fix the situation of erosion. 
Calvert City Public Works Report
 The drainage project at City Hall has been completed.
Chastain and Associates Structural Engineer is going to look at the bank building and give us an estimate on what we need to do to get the building safe and updated.
Haddox Ferry was given to the city by the county. Right now the banks are eroding so quickly it puts the shelter in danger of being in lost to the river. Quotes are being collected to riprap the bank. We can get an emergency stabilization permit to do this project.  
Both Garbage trucks have been failing this past year. Brad cannot find a garbage truck due to the supply chain issues. He did find a chassis for $185,000. If we order it now, it will be close to Christmas before we get it. The council agreed to move forward with ordering the new truck. 
The new single-track Mountain Bike trail is waiting for dryer weather before moving forward. Small bridges are being installed in lower places along the trail. Steve and Dache Moneymaker are doing a great job of designing and building the new trail!
The playground equipment in Old Park is being installed. It should be open sometime next week. 
Splash Fountain should be open by Memorial Day Weekend
Calvert City Marketing and Business Development Report
The winner of the Youth Voice Writing contest is 9th grader, Skyler Ford, of Paducah, KY. You can read his submission here.
Cameron Brown is the winner of the Spring Yard of the Season! This program is sponsored by The Jeter Group. Read more about this program here! Next deadline is July 1. 
The first-ever Homegrown Tomato Contest will begin on July 1. The city has partnered with Holly Nursery to see who can grow the BIGGEST tomato! Judging is based on weight and there will be more information to come!
If you would like to nominate someone for Citizen of the Quarter, now is the time!
Click here for more info! 
We are accepting vendors for Food Truck Friday which begins May 13 and Ameribration on July 1. Email btravis@calvertcityky.gov for more info.
Kites over Calvert was on May 7 was a great success. Over 60 people attended and it was a beautiful day.
Core Distinction  was hired to produce a feasibility study for Calvert City to see the potential need for a new hotel. We expect to have the report back this month. 
Paint Night in the Park is on May 26. It's $10 and includes all of the supplies. This event is sponsored by A Centered Space. It will be at the Calvert City Civic Center. Bring your own beverage and enjoy a light snack from the Cheese Board Company. 
The TN RiverLine Crew will be here June 8-11. The community is encouraged to be involved in the discussions happening during their visit. More information will be released once the details are finalized. 
Calvert City is working with Marshall County High School to develop a career-based camp for entering freshman on July 18-22. We will be partnering Calvert City businesses with freshman and they will give tours/presentations about their careers. 
Calvert City is partnering with the Marshall County Library to host the Summer Reading Series. The opening will be May 21 in Memorial Park. 
Work continues on the master plan. There are some deadlines in July and we want to make sure we get that done. While we are working we are continuing dialog with the FAA. 
Calvert City Utility Department
Silas Traylor turned in his 2-week notice. We thank him for his service. There will be three positions open in the utility department. 
Calvert City Fire Department
The Fire Training Center is refurbishing a piece of equipment. This will help firemen train with actual leaks. The railcar was sold on Gov Deals for $2500. The Jackson Purchase Fire School and those from the other side of the state were very impressed with the Fire Training Center. 
Calvert City Police Department
Mike Canon gave his first report as police chief of Calvert City. He said it is an honor to be able to serve Calvert City. He said that they are currently accepting applications and he will continue to keep the department moving forward.
The next scheduled meeting is JUNE 13 at 5:30 PM at Calvert City Hall.
Like and subscribe to Calvert City's Youtube Channel
to tune in LIVE online!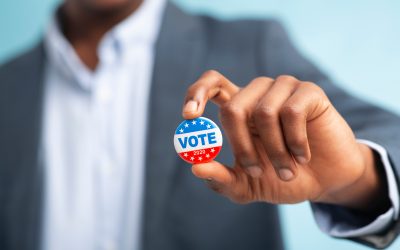 The primary election will be held on May 16. Marshall County has established seven voting centers across the county. Rather than requiring citizens to cast their vote in an assigned precinct, registered voters may cast their ballot at any of these locations, making...