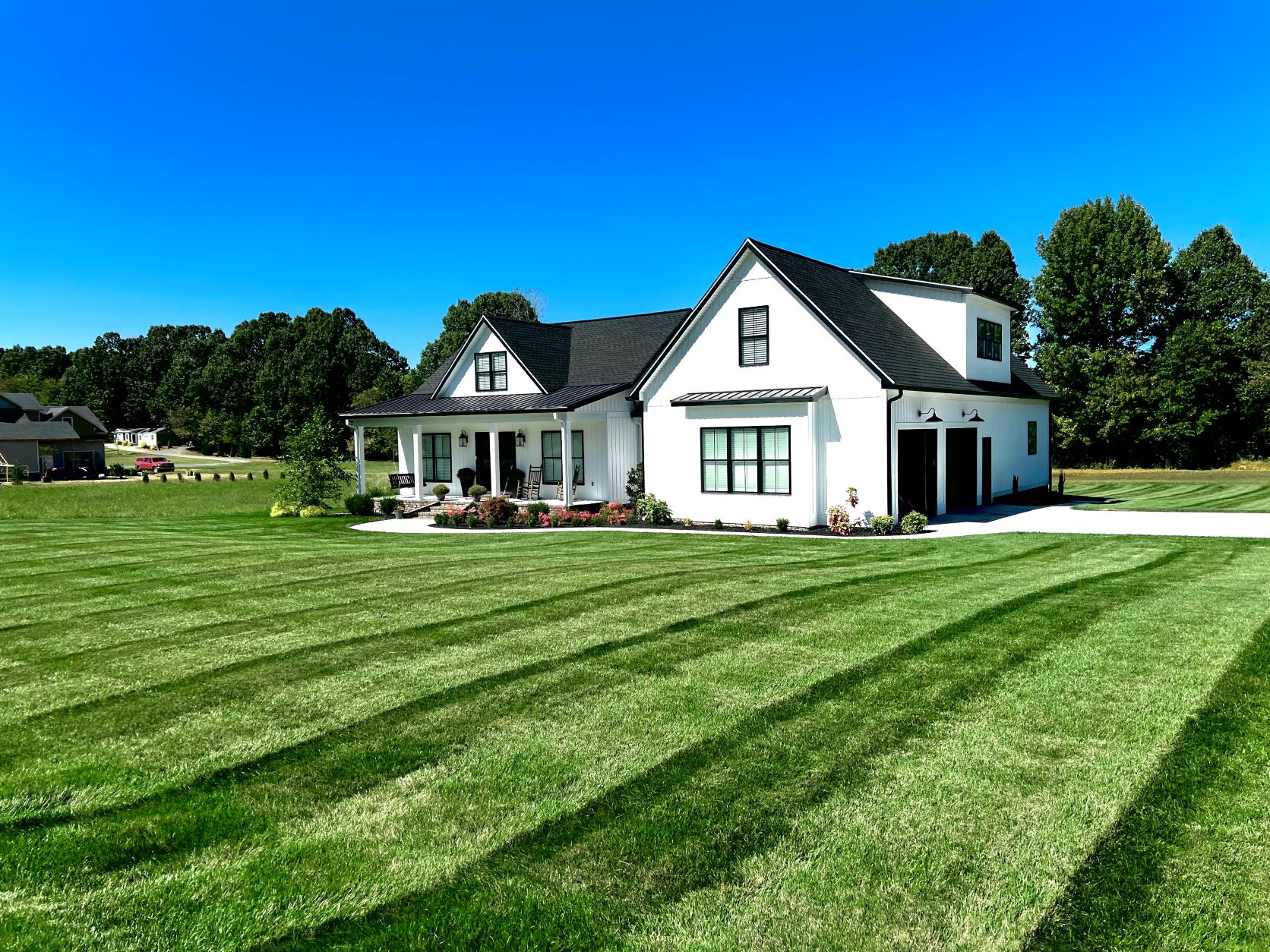 The City of Calvert City has selected its first Yard of the Season winner for Summer – Austin and Charlstyn Brown. This program is in partnership with Calvert Area Development Association and The Jeter Group.
The program was established to promote goodwill and reward exemplary lawn care in the community. The purpose of the program is to recognize neighbors who demonstrate above-average efforts in maintaining their property, thereby contributing to the overall appearance of the community at large.
Each season a yard will be selected. The Jeter Group provides a $100 gift card to Holly Nursery and a yard sign for the winning yard.
Yard of the Season Guidelines:
All residential properties within the city limits are automatically eligible.
Award winners are selected based on the recommended judging criteria listed below.
The upkeep of the yard can reflect the efforts of the residents themselves or that of a professional landscaper.
The same property cannot receive more than one award in a 12 month calendar period.
While an individual's home/business is being recognized as a "Yard of the Season" they are expected to maintain their yard in the same manner that allowed them to win the title.
Judging months are April, September, November, and December (Holiday Decorating Contest).
Yard of the Season candidates are judged solely on the total exterior appearance of their property and front yard.
Factors include the overall appearance, tidiness, neatness, trimmed and shaped foliage, and visually appealing facade.
Nominations can be submitted via this form HERE or by calling Calvert City Hall.
Walkways and driveways shall be clean (including trash containers or yard products removed from view). The area in front of the curb must be free from debris and dirt. The appearance after dusk includes accent lighting, safety lighting, visible interior lighting, etc.
The front entryway should be inviting, with original and creative touches to show personality (hanging baskets, pots, yard art, bird feeders, etc.)
We encourage residents to take pride in their homes and neighborhood. In turn, we look to celebrate those who do a superior job in maintaining their yards in such a way that they enhance the overall curb appeal of the entire community.
For more information on how to submit your yard, please call City Hall at 270-395-7138 or email info@calvertcityky.gov.