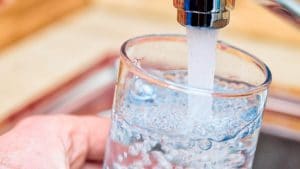 The Calvert City Utility Department is in the process of replacing antiquated water meters with electronic "smart" meters that can be read remotely. Calvert City Council agreed to a $4 monthly increase for water usage to begin in February 2022.
The new meters will make billing easier and more accurate and allow for timelier leak detection and repair. This is an important step forward that will help conserve water and improve aging infrastructure, some existing from the 1960s.
"Many of the meters were outdated and not working, giving false or no readings. This major investment by the city will bring Calvert City up to date for at least the next 10 years. As a city board, we believe upgrading the infrastructure is a major step in continuing to provide quality drinking water to our citizens along with future growth," said Dan Sills Utility Board Chairman.
The rate increase provides funding for updating and installing the meters and to invest in the rehabilitation of our aging water system. Utility employees will no longer have to visit individual water meters monthly for reading. Having the remote option to read water meters frees up significant time for employees to focus more on maintaining high water quality and prompt service.
Price increases are always a difficult decision to make, however, in order to ensure reliable delivery of the city's drinking water, we must continue to invest in our infrastructure.
If you have questions or comment about the department's rate increase, please email info@calvertcityky.gov or call Calvert City Hall at (270) 395-7138.