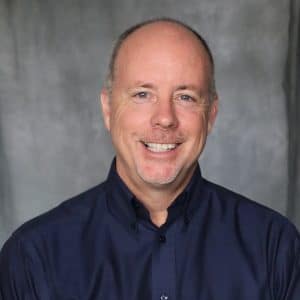 The Calvert City Council voted Thursday evening to appoint councilmember Gene Colburn to finish the term of the late Mayor Lynn Jones, who died last week from a brief illness.
Councilmembers left Mayor Jones' seat open during the special call meeting as a tribute for his 22 years of service. The meeting was conducted via Zoom and live-streamed to the Calvert City YouTube page. Councilmember Kevin Stokes motioned to nominate Colburn to fill the Mayor's position. Unanimously, the council voted to select him to serve the remainder of Jones' term.
A life-long resident of Calvert City, Colburn served the last 12 years on the city council. He is currently the director of operations for Estron Chemical in Calvert City. "I want to express my gratitude and say thank you to my fellow councilmembers. We work well together, and I enjoy working with you," said Colburn.
"I had no doubt going into the meeting this evening that our council would come together with a unanimous vote. At no surprise, Gene was at the top of everyone's list. He has a great love for Calvert City and knowledgeable of the direction we're headed to continue to see Calvert prosper. We're in good hands," said councilmember Tanara Babcock after the meeting.
With Colburn selected as Mayor, this leaves an open seat on the city council. The council will appoint someone from the community to fill the vacant seat within the next 30 days. The next city council meeting is set for February 8 via Zoom and can be watched live on the Calvert City YouTube page.
For more information, please contact Calvert City Hall at (270) 395-7138 or info@calvertcityky.gov.