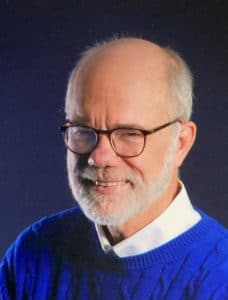 A former employee of Calvert City was appointed to the Calvert City council at Wednesday's special called meeting.
Ralph Howard, the former Calvert City clerk/treasurer, was appointed to serve the final two years of Gene Colburn's term. Colburn recently was selected by the council to fill the vacant mayor seat left by Lynn Jones after his passing in January leaving Colburn's position on the council open.
In a discussion at February's regular scheduled council meeting, Mayor Colburn and the council decided to accept letters of interest from the community. Those residents interested submitted letters and the letters were then distributed to the council members prior to the special called meeting. Seven individuals were received and considered.
"We had seven excellent candidates who expressed a desire to serve their community. We don't take that lightly," said Mayor Gene Colburn. Councilmember Jeremy Rowe made a motion to appoint Ralph Howard to the city council and the motion passed.
Howard has lived in Calvert City for 47 years and recently retired from the city after 12 years as City Clerk/Treasurer. A 1971 graduate of the University of Kentucky with a Bachelor of Science in accounting, he has worked as a Certified Public Accountant since 1973. Last year he celebrated 50 years of marriage to his wife and best friend, Linda. They have one son, Eric, a daughter-in-law, Angie, and one granddaughter, Lily.
Growing up in Calvert City, Howard spent many days with friends walking and biking all over the city. Playing basketball and baseball, playing in the woods and creeks, without a care in the world, "It was really much like Mayberry," he said. Several years later, he still enjoys Calvert City Parks.
When asked how he can contribute to the city leadership Howard feels confident he can use his life and work experience to help the council and mayor make decisions in a way that allows the city and residents to thrive in the present and in the future. "Calvert City has had great leadership. You just have to look around town to see the evidence. I am proud of the progress we've made over the years."
Howard will be sworn in at a later date yet to be determined.