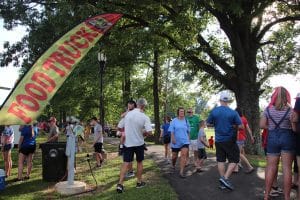 One of Calvert City's greatest summer traditions is the latest event to be canceled due to the coronavirus.
Ameribration organizers announced all events pertaining to Ameribration have been canceled for 2020 and will instead have to wait until the summer of 2021 to come back. "It is sad that many important summer activities must be canceled. The response from the Governor's staff was clear about no large gatherings. Therefore, since they are large gatherings, the 4th of July festivities are not allowed," said Calvert City's Mayor, Lynn Jones.
Ameribration draws thousands of people to Calvert City and is co-sponsored by the City of Calvert City and Calvert Area Development Association. Packed full of arts and crafts, live music, cornhole tournament, a parade, and fireworks, Ameribration is one of Calvert City's largest festivals.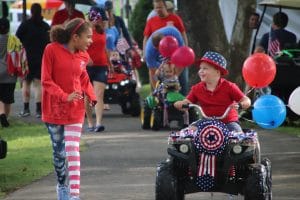 "While I am greatly disappointed, I am excited to announce that 2021 is the 150th Anniversary of Calvert City's founding. The celebration for 2021 Ameribration will be the most fantastic. It is going to be a really, really, big event," said Jones. Calvert City was founded in 1871 and plans to organize a fun-filled long weekend in 2021 to celebrate Calvert City. "I'm sorry this year's event must be canceled but we will continue to do our part to stay safe, healthy, and happy," followed Jones.
Also planned for the 2020 summer was a six-week summer camp program. Because of guidelines set by the Governor's office, the summer camp program will be postponed. "The summer camp for Calvert City's youth does not meet the Governor's requirements and will be postponed until the summer of 2021," said Jones.
Calvert City continues to monitor the COVID-19 situation. We are committed to staying informed, working with local organizations, and keeping our community safe. We appreciate your love for the festival and our amazing city.