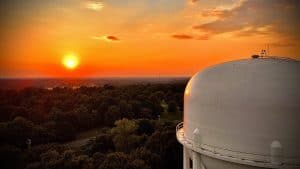 Calvert City, KY – December 7, 2021 – Over 107 photos were submitted for the 2022 City Calendar Photo Contest this year. Photographers were asked to submit photos taken in Calvert City or of Kentucky Lake that depicts a Calvert City resident's life.
Winning photos were selected by a panel of judges. Judges took their time in picking the winners this year. They wanted the calendar to highlight all that Calvert City has to offer.
An award of $50 was given to 12 photographers. The photo selected for the cover of the Calvert City Calendar received $100 at the Calvert City Tree Lighting on December 3.
The calendar includes special dates for events and trash pickup days.  The free calendars are available for pickup at Calvert City Hall. Be sure to get yours before the new year.
Here are the winners:
For the Month of January
Tony Egbert
For the Month of February
Ran Guennel
For the Month of March
Dianna Lofton
For the Month of April
Kayla Sikora
For the Month of May
Amanda Burton
For the Month of June
Amanda Burton
For the month of July
Colette Serrato
For the Month of August
Colette Serrato
For the Month of September
Carrie McLean
For the Month of October
Zoe Sandefur
For the Month of November
Zoe Sandefur
For the Month of December
Tammie Smith
Covert Photo Winner
Steven Cheswick