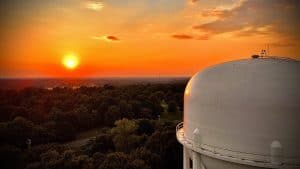 Submit your photos and highlight the beauty and unique Calvert City community in the 2023 Calvert City Calendar.
This year's calendar theme is "Wildlife and Landscapes." Photos must be taken horizontally and not include watermarks. Photos should be the submitter's original work and taken within the borders of Calvert City which includes parts of the Tennessee River and Kentucky Lake. The deadline for entry is November 4 and 10 photos can be submitted per submitter.
Photos can be submitted via the online form located at calvertcityky.gov. Please have all entries submitted by 4:30 PM on November 4. Photos will be selected by a panel of volunteer judges. The name of the photographer will not be known by the judging panel. Judging will be based on the suitability of the subject, quality of the photography, and adherence to the purpose of the contest.
"This contest is something the entire city looks forward to," said Blair Travis, director of marketing, communications, and business development. "The judges choose photos based on the seasons so it's important to think about Summer, Spring, Winter, and Fall when submitting your 10 photos."
Photographers of all abilities are encouraged to participate. An award of $50 will be given to 12 photographers. The photo selected for the cover of the Calvert City Calendar will be $100. Winners will be announced at the 2023 Holiday Tree Lighting Ceremony on December 4 in Memorial Park before the Lions Club Christmas Parade.  The printed Calvert City Community Calendar will be available at the event.
We look forward to seeing the creativity of our local photographers for the contest. This calendar will include dates that are important to our residents like leaf routes and household item pick-up days as well as special events held within our city. If you have an annual event to submit for the printed calendar, please submit the event to info@calvertcityky.gov by November 4.
Questions regarding the City Calendar Contest should call Calvert City Hall at (270) 395-7138 or by emailing info@calvertcityky.gov.