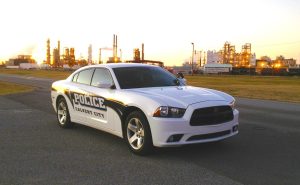 The Calvert City Police Department is participating in a "Cram the Cruiser" holiday event to help local families in need this holiday season.
There will be a police cruiser taking donations in front of City Hall located at 861 East 5th Avenue in Calvert City starting December 12 through December 16. The cruiser will be open to accept gifts between 8 a.m. and 4 p.m.
All proceeds will go to assist the Calvert-Sharpe Family Resource Center. The types of donations being accepted are any toy items such as basketballs, footballs, remote control cars, baby dolls, arts & crafts items, household cleaning items, and non-perishable food items.
Please join us in giving this holiday season by donating to help our friends and neighbors.