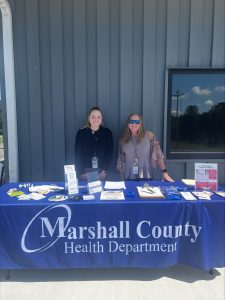 Mayor Gene Colburn and the City of Calvert City invite the community to join in acknowledging August 31 as International Overdose Awareness Day.
International Overdose Awareness Day is the world's most extensive annual campaign to end overdose, remember those who have died without stigma, and acknowledge the grief of the family and friends left behind.
On August 31, the city partnered with the Marshall County Health Department to distribute Naloxone. "Naloxone is a life-saving medication that can reverse an overdose from opioids – including heroin, fentanyl, and prescription opioid medications – when given in time," states the cdc.gov website. From 10 AM – 1 PM anyone can stop by and pick up a dose of Narcan.
"International Overdose Awareness Day is a chance to shed light on this public health and societal crisis while allowing concerned communities like Calvert City to express heartfelt support to those affected," said Gene Colburn, Mayor of Calvert City.
Mayor Gene Colburn asks the community to join city leadership in recognizing International Overdose Awareness Day and stand beside those who have lost loved ones to an overdose and those who have a substance use disorder to encourage them to work towards recovery.
The fountain in Memorial Park will be lit purple to honor the many lives lost to overdose not only in our community but globally.
For more information regarding addiction, please reach out to our local Marshall County Health Department at (270) 527-1496.
To view the proclamation online click International Overdose Awareness Day 2023