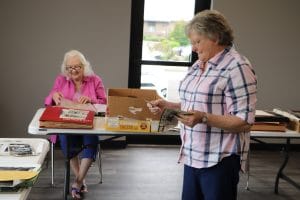 The Calvert City Pop-up museum was a collaborative effort by individuals of our community. Residents dropped off photos, emailed photos, clipped newspapers, and more to make a wonderful display of Calvert City's history.
If you were unable to visit the City Museum, click the link below to view the digital version. We're pretty proud of the accomplishments here in the city and we look forward to many more.
Thank you for the dedicated work of Janice Devine and Bobbie Foust. Their efforts created a display everyone could enjoy and appreciate.
Click HERE to view the digital City Museum display
Also, thank you to our contributors. Without your submission, there wouldn't have been a museum.
Bobbie Foust
Janice Devine
Lynn Jones
Linda McKinney
Janna Jordan
Jim Conn
Mona Walker
Kay Nash
Kathy Paogue
Jill Travis
Ronnie Payne
Loyd Ford
Studio 270
Carla Parish
Nancy Jones
Wayne Peck
John Ward
Butch and Lori Lichtenberg